Research: Customer Engagement, KM, AI, Digital, and More
The State of Knowledge Management In 2023: Untapped Potential
for Business Value

With businesses seeking to compete on knowledge, create "wow" customer experiences, and empower their workforces, knowledge management has never taken on a more critical role. However, today, even departments such as customer service, IT helpdesk, and human resources in many organizations, long considered sweet spots for the use of knowledge, have yet to adopt it, let alone leverage it to the fullest. The good news is most businesses are keeping up the investment in knowledge management or even increasing it this year—a wise move in today's uncertain economy since knowledge management can help reduce operational costs. Download this special report to dive into the current state of knowledge management and recommendations for realizing untapped potential for business value.
READ REPORT
State of Agent Experience 2022
The findings from a survey of US contact center agents held in May 2022 has been released. The survey covered agents from the retail, insurance, banking and financial, government, telco, manufacturing, and other sectors.
State of IVR Customer Experience, US Edition
88% of surveyed consumers find the IVR not intelligent enough
The central finding of the survey was that legacy IVRs frustrate customers due to long hold times and their inability to resolve queries. Most customers "zero" out to a human agent, and upon escalation, bear the burden of repeating context to the agent. Adding to their frustration are the inconsistent answers consumers get across touchpoints. Know more in the report.
Data has been collected from 500 responses in the US. They had all contacted a business or a government organization for customer service in the last 12 months.
Impact of COVID-19 on Digital Customer Service
US consumer survey during peak COVID-19 outbreak

The primary research goal was to understand the experiences and attitudes of consumers who contacted a business or government agency for digital customer service during the era of COVID-19.
A total of 625 qualified individuals in the US completed the survey. All of them had contacted digital customer service at one of six target sectors – banks and credit unions, communications service providers, government, healthcare and health insurance, insurance, retail (including online retail) – in the past 60 days.
State of Messaging for Customer Service
The survey was conducted by YouGov PLC on behalf of eGain. The findings are based on answers given by 5,950 consumers who had used messaging to resolve a customer service issue in the last 12 months.
READ PRESS RELEASE                           READ REPORT
Contact Center Customer Service Agents' Pain Points and Solution
The survey was administered online to contact center agents in the US, Canada, UK, Ireland, and the Asia Pacific region through SurveyMonkey®. Respondents were asked to pick up to two pain points, and findings were compiled from 615 responses.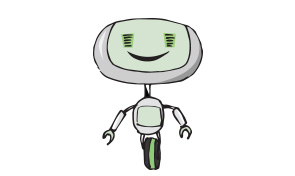 Consumers Say No to Chatbot Silos in US and UK Survey
Independent survey of 3000 consumers by Chatbots.org that was sponsored by eGain reveals that lack of integration with human-assisted service is the biggest pain point in using virtual assistants.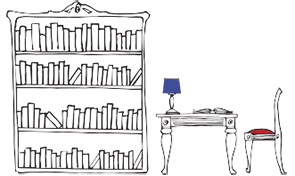 Top Pain Points in Customer Service
Sponsored by eGain and conducted by Forrester Consulting, the "Top Pain Points in Customer Service" survey assessed biggest pain point in customer service.
<!–– check if both of the columns have content -->
MORE CX SURVEYS
What Contact Centers Are Doing Right Now (2019 Edition)
Self-service survey sponsored by eGain; A Call Centre Helper research paper
Each year, Call Centre Helper conducts the survey to know the latest and most valuable insights into the fundamental framework of the contact center. In this survey, over 250 contact center professionals were asked 26 questions. The aim was to capture a snapshot view of what contact centers are doing right now. This data was also compared with the data collected in the five previous annual surveys, to help detect growing trends within the industry.
State of Omnichannel Customer Service
Sponsored by eGain and conducted by Forrester Consulting, the "State of Omnichannel Customer Service" survey assessed consumer perceptions of omnichannel customer service, compared to a year ago.
2010 State of Multichannel Customer Service 
How are North American enterprises performing in single-channel and multichannel customer service today? What do the latest research studies from Forrester and eGain indicate? How does it compare to 2009? What are the hot trends for 2010 and how can you ride them to out-innovate your competition, while controlling costs. Industry sectors evaluated in the research include Communications, Consumer Goods, Financial Services, Healthcare, Insurance, Pharmaceutical and Retail sectors, among others.
---
State of Customer Service in the Communications Sector 
The communications sector has seen a rapid explosion of technologies with convergence and "multiple play" reconfiguring the industry and the competitive landscape. Products and services are getting commoditized at a breakneck pace, while Average Revenue Per User (ARPU) and operating margins continue to erode. Macroeconomic volatility makes these challenges even more daunting. Furthermore, the balance of power has shifted to consumers with information ubiquity and reduced switching barriers, and communications companies are struggling to manage business consolidation and customer service quality in an environment of increasing M&A's.
---
State of Customer Service in the Retail Sector 
Online commerce around the world continues to grow at a fast clip. In the US alone, Forrester Research projects that online commerce will grow 21% to $204B in 2008, compared to 2007. European online retail sales increased 58% in 2007, compared to 2006, and the trend is expected to continue in 2008. However, the retail industry is also one of the most competitive sectors, affected by economic cycles and cut-throat competition.
---
State of Customer Service in North America 
60% of North American businesses get "below average" or "poor" scores in assessment of single-channel, cross-channel, and cross-agent customer service, as measured by a new holistic metric, Service Quotient™ (SQ).
---
SURVEYS FROM THE ARCHIVE
An Aberdeen Group report: Industry Best Practices in Service Contact Centers and Support Desks 
As manufacturers in a variety of industries vie for competitive edge, they are placing increasing importance on service and support. The front line of service and support for most organizations is a call center that provides technical support to end users. Support is often provided by phone, but organizations are increasingly using technology solutions, including web based capabilities, to automate the first line of support. This report examines the strategies and approaches businesses in multiple industries are taking to successfully diagnose and resolve issues in the call center.
---
Multichannel Service and Support Executive Survey Report 
Supportindustry.com and CRMindustry.com recently conducted a survey focusing on multichannel customer service and support—its importance, the current state of the industry, and challenges in implementing and managing it.
---
State of Customer Service Research in the United Kingdom 
Customer emails continue to increase, but 44% of major UK companies simply ignore email customer service and 80% fail to answer questions within 24 hours. Performance shows worsening trend over the last two years.
---
Email Customer Service in North American Small and Medium Businesses 
Based on the State of eService Benchmarking Series™ study conducted by BenchmarkPortal, sponsored by eGain.
---
Email Customer Service in the United Kingdom 
Email Customer Service in the United Kingdom eGain put the email management of 250 of the UK's largest retail, financial services, travel and automotive organizations to the test.
Key report findings:
Only 48% of companies tested responded to an email within 24 hours
8% – responded to emails within 1 hour
Less than 20% of companies sent any form of acknowledgement, a very simple tool used to set customer expectations and maintain interest
Retailers take an average of 10 hours longer to respond than the other sectors tested
Travel companies were least likely to offer any form of email contact (11% provided no email address or web form)
Automotive companies have the worst record for dealing with emails
Travel and financial services are the most likely to reply within 24 hours, with retail most likely to respond overall (only 26% failing to respond).
---
eGain's Virtual Assistant Wins High Marks in Usability Study 
Customers of Large European Bank Prefer Internet "Bot" to Live Customer Service Representatives.
The usability study was commissioned jointly by eGain Communications Corporation (NASDAQ: EGAN), a global provider of eService software, and a large European bank. It was conducted by The Usability Company, an independent research firm, with the primary goal of determining how the bank's customers would react to eGain's virtual assistant.
The participants in the study, all but one of whom had been using the Internet for at least three years, not only liked the experience, they overwhelmingly preferred the eGain virtual assistant to telephone-based customer service. In contrast to the long periods of time spent waiting on hold and the uneven quality of service the participants associated with call centers, the virtual assistant's responses were perceived as quick and accurate.
---