<!–– check if both of the columns have content -->
Almavia (France)

Almavia is a Nextedia subsidiary company, a group specialized in digital transformation and digital marketing. Almavia's key focus is on services, engineering, development and project lifecycle management.
Find out more online www.almavia.fr
---
Avante Consulting Solutions Ltd (Africa)

Avante Consulting Solutions Ltd is a technology services and management consultancy that specializes in implementing enterprise class applications and efficient business processes. With a mission to deliver superior quality services and best of breed solutions to its clients, it focuses on customer experience, knowledge management, business intelligence, e-commerce, mobile technology, and application development. It is the only systems integrator to have successfully implemented eGain solutions for customers across Financial Services, Telecommunications and Public Sector in Nigeria.
Avante is the leading Customer Experience focused consultancy in Nigeria and have embarked on expansion into West Africa. It takes pride in building strong local teams of in-house consultants.
Find out more online www.avante-cs.com
---
Bizmatica (Italy & Poland)
Out in front of national and international IT scenario, Bizmatica provides its customers with the best skills to support their profitable growth and return on investment, by focusing on Customer Management and Operational Efficiency. Bizmatica supports the whole value chain: from consultancy to design, and from implementation to solution management. Reliability, precision and innovation are the pillars of Bizmatica's strategy. Opposed to traditional system integrators, Bizmatica implements systems and applications with TCO and Change Management reduced by over 40%. Moreover, the Company distinguishes itself from competitors for its ability to share its know-how with the IT department in order to hand-over the system for in-sourcing of maintenance and evolution.
Find out more online www.bizmatica.com
---
BT (Global)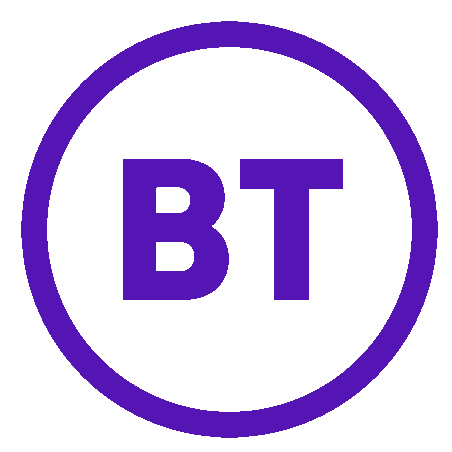 BT is a UK headquartered service provider and systems integrator. They are the largest provider of consumer fixed-line voice and broadband services in the UK as well as being UK's largest mobile network operator. BT provides ICT services to 5,500 multinational companies in 180 countries and are committed to improving every aspect of the customer experience.
Find out more online https://www.bt.com/about
---
BTC (Middle East)
BTC is recognized for its ability to introduce and integrate the latest global communication advancements made available. When communication seemed limited, we introduced the first Digital PABX, first Video Conferencing and the largest Data Network in the Kingdom. As a result, we take pride in playing a direct role in connecting millions of people together. Today, we are acknowledged as one of the largest integrated ICT solution providers in the Middle East with branches in Saudi Arabia, Egypt, Lebanon, Syria, Jordan and Iraq. Our success depends on our unwavering commitment, internal organization and resources, excellent time management and expert personnel.
Find out more online www.btc.com.sa
---
Bucher + Suter (Europe)
Bucher + Suter is a value-added reseller and system integrator of contact centre and unified communications solutions, enabling customers to realise additional business value from their Cisco investments. With corporate offices located in Switzerland, Germany and the USA, Bucher + Suter has been helping customers and partners implement strategic solutions for decades.
Find out more online www.bucher-suter.com
---
Cameo Global (North America)

Since 1994, Cameo Global has empowered enterprise level companies and rapidly expanding businesses with innovative, enhanced customer experiences to adapt to the world of real-time, Omni-channel communication. Our highly certified team of over 600 engineers and technicians execute over 400 projects annually in 85 countries. To truly enhance our client solutions, Cameo leverages our international software development team to integrate applications via CTI, mobile devices and complex IVR systems. Today clients demand that their contact center, website and mobile applications are orchestrated as a single solution, we thrive on making this complex effort easy.
Find out more online http://www.cameoglobal.com/
---
CDW (North America)

CDW is a leading multi-brand technology solutions provider to business, government, education and healthcare organizations in the United States, Canada and the United Kingdom. A Fortune 500 company with multi-national capabilities, CDW was founded in 1984 and employs nearly 8,800 coworkers. For the trailing twelve months ended September 30, 2017, the company generated net sales of nearly $15 billion. For more information about CDW, please visit www.CDW.com.
---
Consilium (ME and APJ)
Established in 1998, with more than a decade experience in the industry, we have grown by working with customers to improve their businesses and making the best of their IT resources. We are a company led by technology, and our goal is to deliver workable and supportable solutions that meet the needs of the business. Our unique services have led to our position as a key player in the IT Sector with an enviable reputation and excellent client retention rate.
Find out more online www.consiliuminc.com
---
ConvergeOne (North America)

ConvergeOne is a leading IT services provider of collaboration and technology solutions for large and medium enterprises. We've spent decades building upon our technology offerings which span the core technology markets- collaboration, enterprise networking, data center, cloud and security. We deliver these offerings across a number of delivery models including on-premise, and in private, hybrid, and public clouds as well as the proprietary ConvergeOne Cloud, regardless of clients' existing infrastructure.
Find out more online http://www.convergeone.com/
---
CTI

CTI is a Russian IT integrator and software developer operating in Russia and CIS market. Founded in 2002, CTI has launched over 70 contact centres, the largest one with 8,000 operators. Specializing in both innovative solutions and classic system integration, CTI offers its customers a wide range of services, from consulting and audit to software engineering, system integration, support and outsourcing, for on-premise, cloud and hybrid solutions.
CTI is certified in ISO 9001 (Quality Management), ISO/IEC 20000-1:2011 (Information Technology – Service management) and ISO/IEC 27001:2013 (Information technology – Security techniques).
Find out more online www.cti.ru/en/
---
Datametrix (Norway)
Datametrix delivers efficient and complete solutions that simplify communication and collaboration tools such as telephony, e-mail, instant messaging, video, voicemail, contact centre and switchboard. This provides powerful possibilities and will increase the efficiency, and more importantly the flexibility, of the business. Our consultants have long-term experience and are amongst the highest certified within voice and video.
There are many possibilities for a business that choose Datametrix as a collaborative partner. As our customer, you can have your services on local servers placed at the company, or you can choose a hosted solution where Datametrix is responsible for operation and maintenance. In addition, we offer IT delivered as a service, where the solutions are delivered via Datametrix' local network cloud.
Find out more online www.datametrix.no
---
eir Business (Ireland)
eir Business is the provider of choice for over 90,000 Irish and International businesses, from small corner shops and sole traders to multinational corporations and we have been chosen to manage and deliver some of the largest and most complex ICT projects in Ireland. Our customers trust us because they know we have more technological and network experience than anyone else.
Find out more online https://business.eir.ie/
---
Elisa (Finland)
Elisa is a telecommunications, ICT and online service company serving 2.3 million consumers, corporate and public administration organisation customers. Elisa provides environmentally sustainable services for communication and entertainment, and tools for organisations to digitalise their operations and improve productivity. In Finland, Elisa is the market leader in its field. Cooperation with Vodafone and Telenor enables globally competitive services. Elisa is listed on Nasdaq Helsinki Large Cap with approximately 200,000 shareholders. In 2016, Elisa's revenue was 1.64 billion euros, and the company employed 4,300 people.
Find out more online www.elisa.com
---
eLoyalty (North America)

eLoyalty, now a part of TTEC Digital, is a premier provider of business transformational solutions, assisting its clients to completely revolutionize the customer experience. Our parent company, TeleTech, has been an innovator in contact center management technologies for over 30 years. In 2001, TeleTech pioneered the virtual contact center, enabling global multichannel queues, high availability, and scalability for customer management applications. After a technology investment of over $250 million, we now process over 3.5 billion VoIP minutes and several billion transactions annually on our Cloud architecture. In 2011, TeleTech acquired eLoyalty, an award-winning technology services provider, augmenting the TeleTech Cloud suite of products with eLoyalty's capabilities and intellectual property under the eLoyalty brand.
Find out more online http://www.eloyalty.com/
Indra (Italy & Spain)

Indra is one of the main global consulting and technology companies and the technology partner for core business operations of its clients businesses throughout the world. It provides unique in-house solutions and advanced and high added value technology services that allow its customers to solve their most critical issues and enhance their processes, efficiency, profitability and differentiation.  Indra is a world leader in the development of comprehensive technological solutions in fields such as Defense & Security, Transport & Traffic, Energy & Industry, Telecommunications & Media, Financial Services and Public Administrations & Healthcare. Through its Minsait unit, it provides a response to the challenges of digital transformation.
Find out more online www.indracompany.com
---
IST (Middle East)

IST is the largest Customer Experience focused Systems Integrator in the Middle East with offices in Egypt, Saudi Arabia, United Arab Emirates, Bahrain. Over the past 15 years, IST has created world class customer experience systems for a number of verticals including: Banking, Finance, Insurance, Government, Telecoms, Health, Transport and Commercial.
Find out more online www.istnetworks.com
---
KCom (UK)
KCOM is one of the UK's oldest communications services companies. Our solid foundations date back to 1904. Having evolved into a world systems integrator, KCom helps private and public sector organisations prepare for an unpredictable future. As UK boardrooms take stock of rapidly evolving digital technologies and changing customer expectations, we're on had to provide a creative perspective through a partnership that will help you navigate through disruption and realise your strategic transformation ambitions.
Find out more online www.kcom.com
---
KM Institute
KM Institute is dedicated to researching, defining, publishing and sharing KM knowledge in a variety of formats truly suited to learner needs. KMI Programs provide what expert KM practitioners need to know to carry out successful enterprise KM; and what all KM Professionals need to know for greater career success in the Knowledge Age.
Find out more online https://www.kminstitute.org/
---
Orange Business Services (EMEA and APJ)

Orange Business Services, the business services arm of Orange S.A., is a global integrator of communications products and services for multinational corporations. OBS offers integrated products and services to global enterprises in cloud computing, unified communications and collaboration; which manage and integrate the complexity of international communications.  Orange Business Services was founded on 1 June 2006, through a rebranding and consolidation of the existing France Telecom businesses of Equant and Wanadoo. It operates in over 220 countries and territories and employs over 30,000 employees in 166 countries
Find out more online www.orange.com
---
Pattern (Europe)

Pattern Digital Consulting is a boutique digital transformation consultancy based in Budapest. We don't believe in one size fits all solutions – the path to digitalization is unique to every individual business: different goals, customers, technological maturity and culture. Our modular consulting methodology is designed with this in mind. Individual modules can be applied independently to address specific issues, but they all work seamlessly together on larger engagements, from channel strategy creation and design sprints to implementation support and project management.
In our experience, two drivers have an outsize impact on digital customer experience: the speed and level of personalization and the level of consistency of information across contact channels. Because of this, we place a special focus on omnichannel knowledge management and marketing automation to complement our strategy consulting services.
Whatever your digital maturity, we help you take the next step.
Find out more online http://www.pattern.hu/
---
Presidio (North America)

Presidio is a leading IT solutions provider assisting clients in harnessing technology innovation and simplifying IT complexity to digitally transform their businesses and drive return on IT investment. Our Digital Infrastructure, Cloud and Security solutions enable our almost 7,000 middle market, enterprise and government clients to take advantage of new digital revenue streams, omnichannel customer experience models, and the rich data insights generated by those interactions.
Our mission is to enable our clients to capture economic value from the digital transformation of their businesses by developing, implementing and managing world class, cloud ready, secure and agile IT Infrastructure solutions. We deliver this technology expertise through a full life cycle model of professional, managed, and support services including strategy, consulting, implementation and design.
By investing in the future of IT solutions we stay at the forefront of technology trends. And to ensure our clients have access to a wide range of technologies and best-of-breed solutions, we partner with over 500 OEMs including market leaders and emerging providers to bring our clients integrated, multi technology solutions.
Find out more online http://www.presidio.com/
---
Servion (EMEA, NA and APJ)

Servion enables business transformation for enterprises in the area of customer experience management (CEM). Servion is platforms led solution provider who is focused on enhancing the customer experience by automating & integrating customer interaction channels. Servion's IP platforms ServDesignSM, ServIntuitSM, ServInsightsSM, ServCloudTM and ServCareSM enable enterprises to drive the true value of their CX investments and build their Customer Engagement Hub.
Over the past two decades, Servion has evolved from being a single channel (voice) interaction expert to being an industry pioneer in omni-channel customer experience. Servion's omni-channel solutions empower enterprises to address the customer experience expectations of the millennial customers and manage over 10 billion customer interactions annually across 60 countries in 6 continents.
Find out more online www.servion.com
---
Sevenet (Poland)

SEVENET S.A. is an IT company which since its foundation in 1997 have been providing advanced information and communications solutions for companies and institutions in Poland and other countries. Since June 2011, the Company's shares have been listed in the Alternative Trading System on the New Connect market. Sevenet S.A. performs work for some of the largest Polish companies and institutions. It offers services related to design, implementation, configuration and servicing of information and communications solutions, and by employing the best specialists, it guarantees that the services provided are at the highest level. Many years of presence on the Polish market, combined with cooperation with leading global IT solution manufacturers allows us to implement integrated information and communications solutions that offer considerable benefits for customers.
Find out more online www.sevenet.pl
---
ShoreGroup (North America)

ShoreGroup is a managed and professional services team with expertise and experience in using technology solutions to help clients solve business challenges and achieve their objectives.
Find out more online https://www.shoregroup.com/
---
Tata (APJ)

Over the past decade, Tata Communications has evolved from a wholesale service provider serving the Indian market to a leading provider of A New World of Communications™ to enterprise customers and service providers worldwide. Tata Communications is a global company with its roots in the emerging markets. Headquartered in Mumbai and Singapore, it has more than 8500 employees across 38 countries. The $2.9 billion company is listed on the Bombay Stock Exchange and the National Stock Exchange of India and is the flagship telecoms arm of the $103.3 billion Tata Group.
Find out more online www.tatacommunications.com
---
Vodafone (UK, EMEA)

Vodafone is one of the world's leading mobile communications providers, operating in 26 countries and in partnership with networks in over 55 more. Across the world, we have almost 444 million customers and around 19.5 million in the UK. We made the first ever mobile phone call on 1 January 1985 from London to our Newbury HQ. Still located in Newbury, we now employ over 13,000 people across the UK.
Find out more online www.vodafone.co.uk
---
WWT (North America)

Technology can do more than keep your everyday business running smoothly. It can drive your success. At World Wide Technology (WWT), we use a proven and innovative approach to help large public and private organizations discover, evaluate, architect and implement advanced technology.
Founded in 1990, WWT has grown from a small product reseller into a technology solution provider with more than $9 billion in annual revenue and more than 4,000 employees. We serve the technology needs of large public and private organizations around the globe, including many of the world's best-known brands. WWT ranks 51 on Forbes' Largest Private Companies list and 40 on Fortune's 100 Best Companies to Work For list.
Find out more online https://www2.wwt.com/