CUSTOMER SERVICE MISTAKES TO AVOID SERIES
5 Customer Experience (CX) Mistakes for Government Agencies to Avoid After the Pandemic
The government sector ranked last in Forrester's CX Index 2020, a repeat of 2019, with 73% of agencies being rated "poor" or "very poor." In the 2020 American Customer Satisfaction Index (ACSI), Public Administration/Government had the lowest score (63.8) among 10 sectors. Where are government organizations falling short? What can agency leaders do to improve citizens' trust in their ability to deliver great customer service in the post-pandemic era? This article tells you.
7 Customer Service Mistakes Health Care Companies Should Avoid in the Post-Pandemic Era
2020 turned the healthcare industry upside down, for payors and providers alike. Precipitated by what happened during the COVID outbreak, member service and patient engagement have come to the forefront of their executive agenda. But it is essential that healthcare companies consider fast-changing customer expectations and avoid making mistakes in the process. This article shares some of those common, yet critical mistakes.
5 Mistakes for Retailers to Avoid in the Post-COVID Era
According to Accenture, many of those who increased the use of digital-enabled services in 2020 will persist with them post-pandemic—87% will continue to use contactless payment, 80% will shop again through social media platforms, 77% will reuse live chat, chatbots, and voice assistants. Gaining competitive advantage requires new strategies and hinges on avoiding several common mistakes that can negatively impact customer retention and revenue growth.
Customer Service Mistakes Financial Institutions Should Avoid
2020 was a tumultuous year for financial institutions (FIs), whether regional and national banks, or credit unions and commercial banks. But it did bring customer service back to the forefront of the business planning agenda for 2021 and beyond. As you plan and prioritize your initiatives, it is important to avoid mistakes.
MOST RECENT
IVRs are the entry point for voice callers for most, if not all, businesses. Yet too many companies stumble on this critical first step in the customer journey. In fact, a hot-off-the-press SurveyMonkey-eGain consumer research study showed that IVR experiences are miserable end to end. Know how to modernize your IVR and transform the customer experience.
As you plan for 2021, a big mistake you could make is to think that digital customer service will become less important as we get back to post-pandemic normalcy later in the year. The reality is that the digital genie ain't going back into the bottle, per Forrester. 2020 was a tumultuous year but it did bring customer service back to the forefront of the business planning for 2021.
The economic crisis, triggered by the pandemic, has left millions of people needing credit at a time when banks are tightening lending standards. The result? A lose-lose situation, where the consumer gets a credit decline and a horrible experience, and the bank loses a potential customer. Know how to recover the customer and turn it into a win-win for both the bank and the customer.
While both business-to-consumer (B2C) sales and business-to-business (B2B) sales involve similar steps—connect, sell, and optimize—there are differences. In B2C sales, customer service and sales are far more converged—a single interaction may include conversations from product selection advice to purchase and even onboarding. How can your business ensure that all your sales reps are equally good at these conversations and closing the sale? Through conversational AI.
Agents and self-service systems need to have conversations with customers to resolve their issues and provide advice. That is, ask the next best question and perform the next best action, based on historical and real-time context, situational knowhow, and compliance requirements—which would require agents to have a 20-pound brain! Thankfully, technology in the form of conversational AI is here to save the day.

COVID-19 has triggered a tsunami of demand for customer service. The challenge is aggravated by dislocated agents and agent absenteeism, who are being replaced by staff from other departments and gig workers. How can this knowledge displacement be addressed? To be able to handle the range of queries in the pandemic era and beyond, businesses need a new kind of KM.

We all know that there is no growth without sales. But according to research conducted by BCG (Boston Consulting Group), top sales reps outperformed worst performers by 8x in key metrics such as new account acquisition and sales conversion of inbound calls. Why are some so good at selling and some not? There are many reasons. This article enumerates them and also spells out the solution to improve bank sales across the ranks.
The coronavirus continues to wreak havoc on people's physical as well as economic wellbeing. Businesses are not untouched, either, with events getting canceled, travel minimized, and employees being asked to work from home. The one thing companies can ill-afford to mess up in this difficult environment is their customer experience (CX). Here are four things they can do to sustain and even improve CX in the face of this new threat.
BESTSELLER   |   FEATURED ARTICLES   |   HOT TOPICS   |   CUSTOMER EXPERIENCE   |   CONTACT CENTER
MOST POPULAR
The New Digital Customer Engagement For The New (Ab)Normal
COVID-19, aka Coronavirus, has changed everything. Consumers, including the older demographics, concerned about virus exposure, are moving to digital like never before. However, the same old limited digital service capabilities do not cut it in the new environment.
Know about the new digital engagement that is required in the new (ab)normal.
12 Reasons Why Customer Service Chatbots Fail
Vendors are promising the world with their virtual assistants! Still, a customer called the virtual assistant of a business he was dealing with a "virtual idiot"! How do you prevent your virtual assistant from this fate?
This article tells you the 12 mistakes to avoid and how you can avoid them.
---
FEATURED ARTICLES
KNOWLEDGE   |   DIGITAL EXPERIENCE   |   OMNICHANNEL CUSTOMER   |   AGENT EXPERIENCE
Knowledge management for customer service and support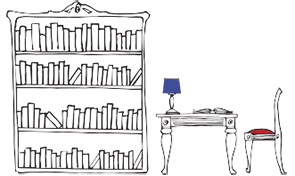 Knowledge and AI Augmentation: The Essential Complement to Agent Training in the Modern Contact Center State of CX The Forrester CX Index trend says it all. The percentage of companies offering "excellent customer service" (score of 85% to 100%) has been: 1% in 2016, 0% in 2017, and 0% in 2018. Know the key reasons and the solution… Read more…
The Transformational Value of Knowledge Management for Customer Service and Support What is the secret to customer loyalty? The answer straight from ~50,000 "horses' mouths" (consumers, that is), per a massive survey conducted by Corporate Executive Board… Read more…
---
Digital CX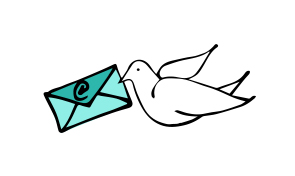 Cobrowse for Customer Engagement: What, Why, and How Agent: "Click on the second item in the menu near the middle of the screen." Customer: "Which menu?"…and on and on. Conversations like these make for terrible customer experiences… Read more…
Digital Containment: A Recipe for Cost Containment and Customer ContentmentTo state the obvious, today's customers are digital. What is less obvious is that they want to remain digital even when interacting with businesses… Read more…
---
Omnichannel customer experience
7 Steps to Digital Customer Service Excellence According to Gartner, phone interactions will drop from 41% to 12% over the next 5 years. Businesses that excel… Read more…
Omnichannel Customer Service in Retail: From Miserable To Memorable You don't need a formal project to assess retail CX. Turns out the biggest hurdles to good CX and AX is to do with omnichannel knowledge management (KM) and guidance…Read more…
---
Agent experience
Leveraging the Gig Economy to Complement Contact Center Workforce Not unlike other CSRs, freelance agents also represent your brand. How can you leverage them without sacrificing… Read more…
What Contact Centers Can Learn From Uber and Lyft to Perform and Scale Why are Uber and Lyft drivers able to deliver a far more effective, efficient, and consistent experience while contact center agents often struggle? This article explains the one transformational enabler…Read more…
Making Next-Gen Contact Center Agents Successful in the Digital Era For the purpose of this article, we are defining "next-gen" as millennials (born 1980–1995) and Gen Z (born 1996–2000)… Read more…
Top CX Hurdles for Consumers and Contact Center Agents, and How to Fix Them The verdict is in. According to Forrester's 2016 US Customer Experience (CX) Index Report, consumers said that only 1% of US businesses deliver excellent customer service. Among…Read more…
HOT TOPICS
Best Practices in Proactive Customer Service
Proactive customer service. The act of providing contextual customer service at the right time, right place, and the right way, even before customers ask for it or know they need it! When guided by best practices, proactive customer service creates memorable customer experiences, reduces customer effort and cost for the service organization, and adds transformational value to the business. Know how to deliver it successfully.
Acquiring Digital Customer Engagement Software: What Vendors Won't Tell You
The directive has descended from the CxO suite—thou shalt digitalize customer engagement, whilst cutting costs, and it all has to happen yesterday! Selecting a solution provider is complicated and challenging though. How do you pick the right solution provider, succeed in your initiative, and avoid holding the bag, when all is said and done? View article to learn about traps to watch out for as you set out to achieve your seemingly impossible mission.
Agent Experience: The Weak Link in the Experience Chain
We know customers have gone digital. Less talked about is the fact that today's contact center agent workforce — dominated by Millennials and increasingly Gen Z — is also digital. But, these agents are stuck with phone-centric desktop tools from the 1990s. The solution? The digital desktop. So, here are the 7 must-have traits of a digital agent desktop.
<!–– check if both of the columns have content -->
CUSTOMER EXPERIENCE
5 Innovative Use-Cases for Customer Service Transformation
Customer experience (CX) innovation is no longer a luxury, with 89% of companies expecting to compete mostly through CX (Source: Gartner)…
Excellent CX Doesn't Have to Be So Elusive
The verdict is in. Per Forrester's 2016 US CX Index Report, only 1% of US businesses deliver excellent customer service. The state of CX has remained stagnant among Canadian businesses, and none of the UK companies received an excellent score…
The Five Parts of Smart Customer Service
"Smart" customer service is a journey. Know more about the five parts of it and how your business can get to smart customer service…
The Omnichannel Imperative: Best Practices in Customer Service
Your customers are omnichannel. Most transactions between them and your business now involve multiple channels and touchpoints…
Cost-Effective Ways to Deliver Multichannel Customer Service
Your customers are multichannel—they expect multichannel customer service as a rule rather than as a "nice to have." So, how can companies provide service experiences that are cost-effective…
---
Chat & Messaging
Customer Service Messaging: Dos and Don'ts
Customer service messaging is a relatively new domain where the dos and don'ts for its success are just starting to emerge. Here are some best practices…
Video Engagement for Customer Service: Dos and Don'ts
In a series of Amazon Kindle™ ads, we see Amy help out a busy family man and stop him from looking like a technology ignoramus when his trendy friends are over to watch the footie…
State of the Art in Chat and Cobrowse
Web chat continues to experience explosive adoption, driven by generational preferences, growth of the web as a business channel, and proven ROI based on improved customer…
Unleash business value from next-generation chat: 6-step approach
Savvy businesses have successfully used web collaboration tools to engage customers. However these tools pay off only if you leverage best practices from selection to deployment and…
---
Digital Self-Service & Engagement
Eliminate Lost Sales and Bad Customer Experiences From Self-Service Search Overload and Dead-Ends
Web self-service has become the preferred method for consumers to buy products and get service, and keyword search…
Remove Web Sales Obstacles by Becoming Your Customer's "Digital Best Friend"
Think about the last time you bought something based on the advice of a trusted friend. Chances are that your friend listened…
Social Media Customer Service Management: Early Best Practices
Social media present a great opportunity for businesses to extend service options for customers, grow revenue, and reinforce brands…
---
Knowledge & AI
AI and Knowledge: Bread and Butter for Digital Experience Transformation
Businesses have to balance AX, BX, and CX in their DX transformation initiative to improve its odds of success. We call it the Theory of Experiences™…
Knowledge Management and AI: Rx for better CX and AX!
CUSTOMERS SPEAK OUT Why has knowledge rapidly become an imperative for CX (customer experience) and AX (agent experience)? One can attribute it to the following forces…
CONTACT CENTER
Cloud-Based Customer Service CRM Best Practices
Cloud-based CRM is nearly a billion dollar industry and analysts agree that it's poised for tremendous growth in the next few years. And, while over the last few years…
Doing More with Less in Contact Centers—Strategies and Best Practices
Customer service has emerged as one of the few sustainable differentiators in today's hypercompetitive markets. The companies winning…
---
Digital Engagement
Virtual Assistants: 10 Tips to Go From Valet to Wallet
Who work 24×7, engage customers and answer questions in a smart and fun way, give website tours, show relevant web pages, and…
Social Customer Engagement: From Buzz to Business
When social started to become hot, businesses rushed to acquire point tools for social presence and monitoring. While these have helped…
---
Knowledge & AI
Cost Avoidance with Artificial Intelligence
Contact center and digital CX leaders are often tasked with doing the impossible—Improve service productivity and the customer experience while reducing costs. AI is the tech…Read more…
Leverage Knowledge to Expand the Business Value of CRM
CRM applications are systems of record that manage customer data.  Knowledge Management (KM) systems, in the context of customer…
Knowledge‐Enabling Microsoft SharePoint for Superior Customer Experiences
In the words of a leading analyst I talked to recently, content management is a bit like an organized information closet…
Knowledge-Centered Customer Support: Best Practices for Success
Great customer support remains one of the few differentiators that businesses can sustain over time. Companies that are…
ROI from Findability: How Knowledge Management Unlocks Business Value of Content Management
Content management (CM) solutions and processes offer businesses a scalable framework to create, store, publish, and archive…
Keep Your Products 'Sold' and Avoid Returns
Product returns cost UK retailers and manufacturers up to 100 million every year. Returns are caused by many factors – impulse purchases of un-needed products…
---
Industry Best Practices
Insurance | DX Innovation: The Insurance Against Irrelevance for Carriers
With 80% of insurance shoppers touching a digital channel during their purchase journey, digital experience (or DX) is now an imperative This article lists innovations and best practices on how insurance companies can implement DX to retain and expand customer relationships…
First published in Insurance Innovation Reporter.
Retail | Want to Transform Shopper Experiences? Staple Yourself to Their Queries!
In 1992, HBR published a seminal business process reengineering paper, Staple Yourself to an Order. Read how the same stapling approach can be used to find and fix roadblocks to good shopper experiences in the retail sector…
Midsize Business | Seven Ways for Midsized Companies to Get to CX Excellence
70% of midsized companies think CX is an important basis to compete on, but only 21% think they have been effective at digitalizing CX (Source: 2017 NCMM Survey)…
Retail / eCommerce | 5 Ways to Out-Amazon Amazon in Online Selling!
First off, we'd like to acknowledge that Amazon, the preeminent online retailer, has one of the best retail websites when it comes to the relative ease of finding and buying things! The title of this article…