Live Chat and Cobrowse Best Practices
BEST PRACTICES FOR CUSTOMER SUPPORT USING LIVE CHAT AND COBROWSE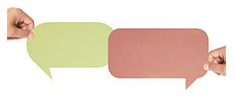 Chat, cobrowse, and other web collaboration tools have unmatched potential for improving customer service and increasing revenues. Financial services, retail, telecom, and travel companies were early adopters of these technologies. Savvy businesses in these sectors have been successfully using web collaboration tools to attract, win, and keep customers. As with other technology, chat and cobrowse tools deliver the promised pay-off only if you use them right.
In this paper, we describe an eight-step plan to help businesses deploy chat and cobrowse well and use them to create unique and truly satisfying online customer experiences..…Read more…
---
Web chat continues to experience explosive adoption, driven by generational preferences, growth of the web as a business channel, and proven ROI based on improved customer satisfaction and sales conversion. A consumer survey by Forrester showed that cobrowse and chat lead interaction methods by 24–31% in customer satisfaction ratings by channel, with cobrowse being the highest at 78%.
This article discusses the state of the art in chat and cobrowse, and the importance of taking a unified multichannel approach to enable seamless customer journeys across these and other communication channels..…Read more…
---
Agent: Click on the second item in the menu near the middle of the screen.
Customer: Which menu? There are two of them near the middle.
Agent: It is the one that is titled, Registration.
Customer: The menu items don't show up.
Agent: You need to hover around the menu title.
On and on…Read more…
---
COBROWSE WITH CHAT DRIVES CUSTOMER SUCCESS
Both eGain Cobrowse and eGain ClicktoCall have been "overwhelming successes in improving online sales completion," says their Director of Customer Service, who initially deployed the solution to the Banking, New Member, and Financial Advisor groups within the organization. …Read more…
---
LIVE CHAT & COBROWSE SOLUTIONS PROVIDE DELIGHTFUL DIGITAL CUSTOMER SERVICE EXPERIENCES
Watch how Purple Nile, a fictional retailer, uses digital collaboration tools, eGain Chat and Video Chat, eGain Cobrowse, and eGain AI to deliver personalized, connected experiences.