Email Management Best Practices
BEST PRACTICES FOR EMAIL CUSTOMER SERVICE
White paper
It's hard not to offer an email customer service option if you have a website. It's like a brick-and-mortar business not providing a phone number for customer service! If you feature an email address on your website, customers will find and use it. Is your business set up to handle email inquiries promptly and effectively?…Read more…
---
White paper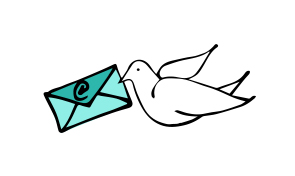 Just as phone management grew from the PBX to the ACD to the call center, email management has evolved from the Lotus-Outlook model to the sophisticated email response management system (ERMS) used in omnichannel contact centers today. market-leading companies are now using their ERMS in innovative ways to manage business processes within and beyond the contact center.
This paper describes six unusual ways in which a robust, next-generation email management system can help create breakthrough business value by streamlining and automating processes and increasing productivity not just in the contact center, but throughout your organization…Read more…
---
CUSTOMER INNOVATIONS AND SUCCESS WITH EMAIL CUSTOMER SERVICE
Major US Insurer Covers Customer Service With eGain Mail
"Despite a 300% increase in volume, email handling time remained linear."
Founded during the Great Depression, this Fortune 500 company still maintains a reputation for taking good care of its customers. And with eGain, they are getting that back. They say that eGain "brought best practices to the table, established a strong working relationship, and were immediately able to produce improvements"…Read more…
Replacements Trusts eGain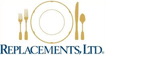 The world's leading collectibles company relies on eGain to boost agent productivity and provide scalable email customer service to millions of consumers…
Read more…
---
Email is Dead, Long Live Email
Quiz time. Myth or reality?
Email is no longer a preferred contact channel for customers
It is OK to respond to emails in a day
Email has the lowest cost per contact on assisted channels
Customers are generally satisfied with email-based service
In this video, Anurag Juneja discusses the myths surrounding the email channel, whether it will survive or give way to Snapchat and the newer breed, and its role in customer engagement. He also discusses what makes effortless messaging, and includes proactive notification and secure messaging in the mix.
---
Back to email management software that makes it happen