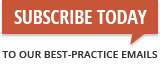 Premier pharmaceutical services provider selects eGain OnDemand™ to deliver proactive customer service to participants
Provider will use eGain software to deliver proactive, cross-channel, cross-lifecycle customer service to millions of participants through secure email, SMS, and voice. Company will also consolidate inbound and outbound customer service with eGain
Mountain View, California (September 18, 2007): eGain Communications Corporation (OTC BB: EGAN.OB), provider of the industry's top-rated* customer service and contact center software for in-house or on-demand SaaS deployment, announced today that one of the nation's largest prescription management and pharmaceutical services companies has chosen eGain OnDemand™, the hosted version of eGain Service™ suite, to deliver proactive, cross-lifecycle customer service to millions of participants and increase revenue through 1on1 marketing at the point of service, while curbing service costs. The company will implement an eGain-powered multichannel customer interaction hub (CIH), starting with eGain Notify™ for outbound 1on1 notifications through secure email, SMS, and voice, followed by other eGain applications.
Prescription and related services often involve multiple steps that are triggered by the passage of time as well as the progression of tasks relating a specific customer service transaction such as a drug refill and even the life stages of participating members. If participants are not notified proactively about the status of their transactions, they contact the customer service organization, sometimes repeatedly. This drives up customer frustration and service costs for the business, which can be addressed with proactive or preemptive service. According to Esteban Kolsky, Research Director at Gartner, Inc., "Proactive customer service can add transformational value to a business by helping deliver unique customer service experiences, reducing the need for inbound customer service, and generating revenue at the point of service."
A provider known for customer service and operational excellence, the prescription and pharmaceutical services company will take participant experience and customer service efficiencies to the next level by adding proactive service to their participant service offerings, powered by eGain. This includes 1on1 service alerts on topics such as the status of orders, issues with orders, upcoming prescription refills, impending prescription expiration, savings opportunities, etc. The on-demand version of eGain Notify integrates with existing order management, customer data management, and voice communication systems to provide highly personalized and contextual 1on1 alerts. The company also plans to provide life-stage based proactive service to participants, for example, time-based alerts during pregnancy to remind participants of best practice medical tests and lifestyle changes in order to ensure a safe childbirth. Also in the plan is to expand the customer interaction hub by adding eGain-powered inbound customer service to the hub.
"Proactive customer service is a smart and powerful way to improve customer experience and control service costs at the same time," said Ashu Roy, CEO of eGain. "We are delighted that this leading pharmaceutical and prescription services provider chose eGain over other leading suppliers to implement an innovative customer interaction hub that goes beyond traditional reactive models to provide proactive multichannel service through voice and non-voice channels."
*Source: 
2007 Forrester Wave™ report on interaction-centric customer service management software: #1 in "strategy", "customer service" product capabilities, "architecture and platform," "product strategy", "corporate strategy," and "customer base" 
2006 Forrester Wave report on eService: Rated as a leader in current offering and strategy with the highest scores in 14 enterprise-critical criteria 
2005 Forrester Wave on eService: Rated #1 in "current offering" 
2005 Patricia Seybold Group Bull's Eye Reports on Cross-Channel, Cross-Lifecycle Customer Service: Rated #1 in overall capabilities, knowledge management, architecture and analytics
About eGain Service
eGain Service is the industry's most comprehensive customer interaction hub software suite. Available on-premise or on-demand, eGain Service includes integrated, award-winning applications for call tracking and resolution, contact center knowledge management, multi-modal web self-service, email management, chat, web collaboration, fax/postal mail management, notifications and service fulfillment.
eGain Service is built on eGain CIH™, the industry's most integrated and flexible customer interaction hub platform. Based on a 100% J2EE architecture, it includes out-of-the-box integration with leading business applications, content management systems, and call center infrastructure solutions. With its fine-grained service-oriented architecture (SOA), eGain CIH platform enables rapid development of powerful applications. For more information about eGain Service, please visit: eGain Products
About eGain OnDemand
eGain® OnDemand™, the industry's first-ever hosted enterprise software, is a proven, enterprise-class solution that has helped companies rapidly build customer interactions hubs over the last nine years. Additional information on eGain OnDemand can be found at: https://www.egain.com/service-cloud/.
About eGain
eGain (OTCBB: EGAN.OB) is a leading provider of customer service and contact center software for in-house or on-demand SaaS deployment. For more than a decade, the world's largest companies have relied on eGain to transform their traditional call centers, help desks, and web customer service operations into multichannel customer interaction hubs. Based on the Power of One™, the concept of one unified platform for multichannel customer interaction and knowledge management, these hubs enable dramatically improved customer experience, end-to-end service process efficiencies, increased sales, and enhanced contact center performance.
Headquartered in Mountain View, California, eGain has an operating presence in 18 countries and serves more than 800 enterprise customers worldwide. To find out more about eGain, visit www.eGain.com or call the company's offices: 800-821-4358 (US headquarters), 1753-464646 (UK and Continental Europe).
###
Note: eGain is a registered trademark, and the other eGain product and service names appearing in this release are trademarks or service marks, of eGain Communications Corp. All other company names and products are trademarks or registered trademarks of their respective companies.
###
eGain media contact:
Jamie Abayan
Phone: 650-230-7532
Email: pr@egain.com