Telecom Customer Experience—How to ensure customer satisfaction
Customers are digital and omnichannel…
But the Web is the first point of contact
Your customers want choice and convenience when they need help. They do not want to be boxed into one service channel. Their choice of channel depends on the nature and urgency of their inquiry.
For many customers the web is the first point of contact and their preferred contact channel
Customers choose email for non-urgent issues and when they would like a record of the response
Customers choose chat when they want to multi-task or when they would like to remain anonymous
To ensure customer satisfaction, telecoms needs to offer channel choice, while guiding customers through appropriate channels that match their query type and address their urgency.
---
Your business should be digital and omnichannel, too
Using eGain solutions, telecom clients offer a choice of service channels to customers across the web, email, and chat. Matching customer expectation with the right channel of service, the eGain SelfService + AI software helps deliver effective responses using a common knowledge base.
WEB SELF-SERVICE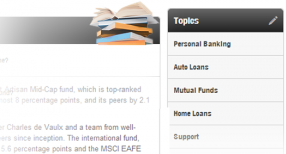 Effective web self-service reduces the cost of responding to customer issues.
EMAIL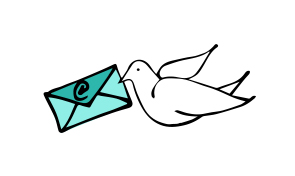 Automated or assisted email responses deliver a great response at a fraction of the cost of phone call.
CHAT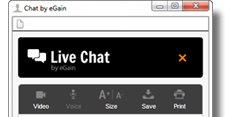 Agents handling multiple live chat sessions offer a more cost effective alternative to phone calls.
---
BEST PRACTICE ADVICE
To state the obvious, today's customers are digital. What is less obvious is that they want to remain digital even when interacting with businesses, whether it is for self-service or human assistance. In other words, they'd rather be "contained" in digital channels.
However, digital containment needs to be done well in order to avoid digital disasters. Here are six ways to ensure customer satisfaction.
---
Related topics on how to maximize ROI on web self-service