Call Deflection Calls for Smart Self-Service
Call Deflection: The Need
According to an IBM study, businesses spend $1.3 trillion on 265 billion customer service calls each year.
According to a Consumer Reports survey, 75% of consumers get "highly annoyed" when they cannot get a customer service agent on the phone in an acceptable period of time.
During the COVID-19 pandemic, call center wait times have gone up to 3-4 hours in some industries.
What is Call Deflection?
Call deflection is the outcome of delivering answers to customers through self-service so that they don't call, email, or text the contact center.
It can be a boon for both customers and the business—shorter time to answer for the customer and cost savings for the business.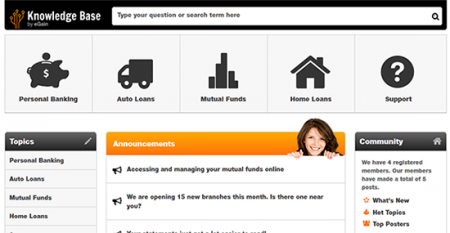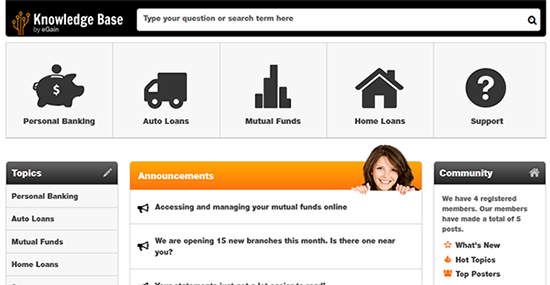 Call deflection calls for knowledge and AI-guided self-service
Without knowledge and AI-guided self-service, call deflection can lead to customer defection! A common knowledge base ensures that answers are consistent, over email, chat, self-service portals, or in-person calls.
Call deflection can be preemptive. Questions can be anticipated and delivered ahead of the call through notifications, Or, when a customer is on a website, through a virtual assistant.
Call deflection can also be in-flight, where a customer on IVR hold can be sent a link to contextual, digital self-service through a messaging channel such as SMS, Facebook Messenger, Apple Business Chat, etc.
Software for self-service
Call deflection in action
CASE STUDY
Andersen Windows, a leading manufacturer of windows and patio doors in the US, successfully deflects calls from the contact center by offering effective customer self-service with eGain. These self-service customers also give a boost to sales when they are directed from the help center knowledge portal to the online retail store.
Customers are calling the contact center less because they get the knowledge they need on the website.
Its online parts store has made sales worth $100K from 20,000 leads from the self-help website.
---
Transform customer service
Want to transform customer service and engagement with eGain? Start with a risk-free, no-charge, production pilot. Talk to us now to learn more!