Knowledge Management Gartner Market Guide | Selecting Vendors

"Knowledge is an underemphasized aspect of experience design and demands a higher prioritization. Gartner analysts have previously cited knowledge management (KM) as the #1 technology for enhancing the three main customer service perspectives of operational performance, CX and employee experience."1
Gartner, 16 September 2021

Clearly, it is knowledge or bust when it comes to customer and agent experiences that are memorable for the customer, empowering for the agent, and easy for both. What are the KM market trends and how do you go about selecting vendors? Reading this guide from Gartner experts will be a good start! *.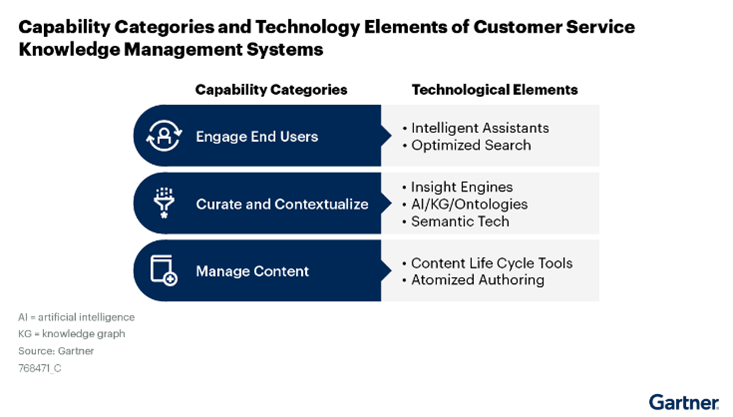 "By 2025, 70% of virtual customer assistant and virtual agent assistant projects that lack integration to knowledge management systems will fail to meet their customer satisfaction and operational cost-reduction goals."2
Gartner, 20 September 2022

Fill out form to read article
1 Gartner, Managing the Customer Service Experience, Jim Davies, 16 September 2021
2 Gartner, Market Guide for Customer Service Knowledge Management Systems, Pri Rathnayake and Drew Kraus, 20 September 2022
GARTNER is a registered trademark and service mark of Gartner, Inc. and/or its affiliates in the U.S. and internationally and is used herein with permission. All rights reserved.