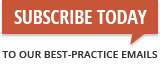 eGain featured in KMWorld's "100 Companies that Matter in Knowledge Management" list fifth year in a row
Mountain View, California (Feb 28, 2011): eGain Communications (OTC BB: EGAN.OB), the leading provider of cloud and on-site customer interaction hub software, today announced that it had been named to the 2011 KMWorld list of "100 Companies that Matter in Knowledge Management." Now in its eleventh year, the list is compiled by Knowledge Management practitioners, theorists, analysts, vendors, and their customers and colleagues. The 2011 list will be published in the March issue of the KMWorld magazine.
Hugh McKellar, editor-in-chief at KMWorld, said, "eGain's inclusion on the list is based on the breadth and impact of its innovations to meet specific customer needs while adding true value to its entire chain of constituents."
eGain's knowledge management solutions have been implemented by hundreds of companies to enable superior customer service that is consistent across interaction channels. The eGain approach of a single agent and customer knowledge base with the ability to federate multiple content sources and provide multiple paths to it translates to better findability, greater contact center productivity and increased customer satisfaction. Innovative features such as eGain Multisearch™, natural language processing, chatbot assistance and guided help through Case-Based Reasoning (CBR), and social knowledge management make for exceptional service experiences and knowledge ROI.
"Knowledge management can transform customer experiences for the better," said Ashu Roy, Chairman and CEO of eGain. "We are proud of our innovations in the space and are very pleased to be part of the KMWorld list again this year."
Additional information on eGain's knowledge management solutions can be found at: https://www.egain.com/products/knowledge-management-software.asp.
About KMWorld
The leading information provider serving the Knowledge, Document, and Content Management systems market, KMWorld informs more than 45,000 subscribers about the components and processes—and subsequent success stories—that together offer solutions for improving business performance. KMWorld is a publishing unit of Information Today, Inc.
About eGain Communications Corporation
eGain (OTCBB: EGAN.OB) is the leading provider of cloud and on-site customer interaction hub software. For over a decade, hundreds of the world's largest companies have relied on eGain to transform their traditional call centers, help desks, and web customer service operations into multichannel customer interaction hubs. Based on the Power of One™, the concept of one unified platform for multichannel customer interaction and knowledge management, eGain solutions improve customer experience, optimize service processes end to end, increase sales, and enhance contact center performance.
Headquartered in Mountain View, California, eGain has operating presence in North America, EMEA and APAC. To learn more about us, visit www.eGain.com or call our offices: +1-800-821-4358 (US), +44-(0)-1753-464646 (EMEA), or +91-(0)-20-6608-9200 (APAC). Also, follow us on Twitter (https://twitter.com/egain) and Facebook (https://facebook.com/egain).
###
eGain, the eGain logo, and all other eGain product names and slogans are trademarks or registered trademarks of eGain Communications Corp. in the United States and/or other countries. All other company names and products mentioned in this release may be trademarks or registered trademarks of the respective companies.
###
eGain media contact
Phone: 408-636-4505
Email: press@egain.com