Knowledge Management Best Practices
Six Key Attributes of Knowledge Management
Ashu Roy, eGain CEO, lists six attributes that he feels are critical to effective knowledge management. Guided knowledge is the first.
Lessons From the Field
Knowledge management, done right, transforms business metrics
The impact knowledge management can have on your core metrics, like agent training time, first contact resolution rate, Net Promoter Score (NPS) is incredible, to say the least. Here are some transformative numbers.
How to convince agents to use the knowledge management system
Customer service contact center agents need to know the benefits of using the knowledge management software consistently. Here are some best practices for it from real-life knowledge implementations.
---
KNOWLEDGE SUCCESS STORIES
Barclays PLC trusts eGain

When you provide core financial services to 60,000 corporate customers around the globe, your eService platform had better be capable of delivering superior, speedy, and reliable assistance. That's why Barclays PLC turned to eGain when it needed help managing an expanding customer service load within its Business Banking division. Read more…
Bell Aliant trusts eGain
Telecom giant seeks to maintain market leadership through superior customer service. "eGain Knowledge has proved to be the single largest contributor to the operational efficiency that we have achieved in our contact centers." Read more…
Global Imaging Giant Picks eGain Customer Engagement Hub to Sharpen Its Focus on Sales and Service
The company's service center's goal was to provide a "one stop answer shop" for both consumers and professional users of its high-end digital imaging products. They say, "eGain tried harder. We had a strong commitment from their CEO, who helped ensure the alignment of business groups to achieve the vision of a "one stop answer shop." Read more…
---
KNOWLEDGE MANAGEMENT BEST PRACTICES FOR CUSTOMER SERVICE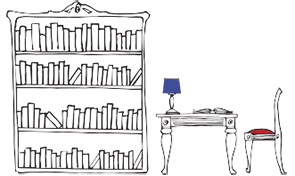 Transform Customer Service with Next-Gen Knowledge: Why and How
WHY KNOWLEDGE The consumer has spoken. Forrester Research recently asked 5000 of them, "What created the biggest pain when you contacted a business for customer service?" The answer was loud and clear—the lack and consistency of agent knowledge, followed by the difficulty of finding relevant answers on company websites. The feedback sounded like a broken record for customer service pain.
"Cloning" the capabilities of the best customer service representatives across the agent pool—in-house and outsourced—is a powerful approach that can help improve the quality and value of all interactions with customers. Starting with a unique Agent Cloning™ Framework, this paper shows you how to implement a cloning program to take your customer engagement capabilities to new levels.
Knowledge Management for Contact Centers and Help Desks: Lessons from the Global 2000
Knowledge management (KM) is different things to different people. Most organizations see it as using technology to share critical information. To contact center and helpdesk managers, KM usually means providing agents with a problem resolution tool, which could be anything from a simple answer database to a sophisticated guided help system. We take a broader view of KM.