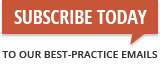 Lack of knowledge among agents the biggest pain point in customer service according to new consumer survey
Customers lament about inconsistent answers, unknowledgeable agents, and unhelpful websites in independent survey
Sunnyvale, CA (April 22, 2015): eGain (Nasdaq: EGAN), the leading provider of cloud customer engagement solutions, today announced the findings of a commissioned consumer survey, conducted by Forrester Consulting on behalf of eGain, on the biggest pain points of customer service journeys.
Methodology
The online survey was administered to 5000 consumers in the US. Respondents were asked about the worst aspects of getting help from customer service contact centers. The survey covered a broad set of industries: retail, communication service providers, banking and financial services, property and casualty insurance, health insurance, healthcare providers, utilities, and government.  Allowed to pick up to two options, consumers cited the following three as the biggest pain points:
Different customer service agents give different answers (41%)
Customer service agents don't know the answer (34%)
Can't find answer on website (31%)
Sample findings
The research yielded insights across industries and consumer demographics such as age, gender, and income groups. Here are some sample findings.
Consistency of answers across agents: Government (56%), and tech-oriented sectors—technology (47%), cell phone (46%) and communications service providers (45%)—performed the worst in this area. Even the best–performing sector, online retail, had 33% of consumers complaining about this issue. This highlights the need for a unified omnichannel knowledge platform across industries.
Agents not knowing the answer: Offline retail (47%) and technology sectors (47%) performed the worst. Again, even the best-performing sector, property, casualty and life insurance, had 25% of consumers complaining about this issue. There seems to be a need for knowledge management systems that are smarter, as simpler questions get handled by self-service. The system would have to be available across all omnichannel touchpoints, including retail stores and branch offices.
Findability of answers on website: Online retail (40%) and banks (36%) performed the worst. 27% of consumers thought that this was a major pain point even in the best-performing sector, technology. There seems to be a huge opportunity across industries to reduce website abandonment and create service differentiation through knowledge-powered self-service.
Younger consumers are less forgiving of agents that are not knowledgeable: 40% of Gen Y consumers did not find agents to be knowledgeable versus only 23% of seniors. Likewise, only 9% of Gen Y consumers found non-knowledge issues as the main roadblock to service versus 35% of seniors. This is, perhaps, due to younger consumers knowing more and demanding more knowledgeable service.
Viewpoints
"Contact center agents need to have 30-pound brains to be able to handle the breadth and depth of today′s customer issues," said Ashu Roy, eGain CEO. "The only viable solution to this challenge is smarter knowledge that can guide them quickly and accurately to answers and through processes."
Current research backs this up. Ian Jacobs, Kate Leggett, and Art Schoeller write that "Customer service managers agree that the right knowledge delivered to the customer or agent at the right time in the service resolution process is critical to a successful interaction. Done correctly, knowledge can be used to personalize an interaction, increase customer satisfaction, reduce call handle time, and make operations more efficient," in the Forrester Research, Inc., February 2015 report: "TechRadar™ For AD&D Pros: Contact Center Solutions For Customer Service, Q1 2015."
However, in another Forrester report "Contact Centers Must Go Digital Or Die," published on April 3, 2015, Kate Leggett and Art Schoeller write that "only 44% of contact center decision-makers report that their firms have an agent-facing knowledge management solution. This means that agents fielding complex questions that make self-service more difficult cannot easily access the content they need to reliably answer customer questions, putting the quality of service at risk."
About eGain
eGain customer engagement solutions power digital transformation for leading brands. Our top-rated cloud applications for social, mobile, web, and contact centers help clients deliver connected customer journeys in an omnichannel world. To find out more about eGain software, visit https://www.egain.com/products/
Headquartered in Sunnyvale, California, eGain has operating presence in North America, EMEA, and APAC. To learn more about us, visit www.eGain.com or call our offices: +1-800-821-4358 (US), +44-(0)-1753-464646 (EMEA), or +91-(0)-20-6608-9200 (APAC).
Cautionary Note Regarding Forward-Looking Statements. This press release contains forward-looking statements within the meaning of the safe harbor provisions of the U.S. Private Securities Litigation Reform Act of 1995. These forward-looking statements include, among other matters, statements about the Company's market opportunities, statements referring to organizational changes, changes as a result of risks related to our business in general and other risks detailed from time to time in eGain's filings with the Securities and Exchange Commission, including eGain's annual report on Form 10-K filed on September 12, 2014, and eGain's quarterly reports on Form 10-Q, which are available on the Securities and Exchange Commission's Web site at www.sec.gov. These forward-looking statements are based on current expectations and speak only as of the date hereof. The Company assumes no obligation to update these forward-looking statements.
eGain, the eGain logo, and all other eGain product names and slogans are trademarks or registered trademarks of eGain Corp. in the United States and/or other countries. All other company names and products mentioned in this release may be trademarks or registered trademarks of the respective companies.
Media contacts
eGain    
Meenakshi Sharma
Phone: 408-636-4505
Email: press@egain.com 
MKR Group Investor Relations
Todd Kehrli or Jim Byers
Phone: 323-468-2300
Email: egan@mkr-group.com