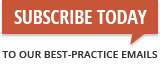 eGain Reports 16% Growth Year Over Year in SaaS Revenue and $5.9 Million in Operating Cash Generated in Q1 2018
Sunnyvale, California (November 8, 2017) – eGain (NASDAQ: EGAN), a leading provider of cloud customer engagement solutions, today announced financial results for its fiscal 2018 first quarter ended September 30, 2017.
Fiscal 2018 First Quarter Financial Highlights
SaaS revenue was $6.8 million, up 16% year over year from Q1 2017.
Total revenue, excluding legacy license revenue, was $14.4 million, up 10% year over year from Q1 2017.
Recurring revenue was $11.6 million, up 7% year over year and 80% of total revenue.
Recurring revenue gross margin improved to 74%, from 73% in Q1 2017.
GAAP net loss was $568,000, or $(0.02) per share on a basic and diluted basis, compared to a GAAP net loss of $2.4 million, or $(0.09) per share on a basic and diluted basis, for Q1 2017.
GAAP operating loss improved to $254,000, compared to $1.3 million in Q1 2017, and non-GAAP operating income improved to $569,000, compared to a non-GAAP operating loss of $450,000 in Q1 2017.
Cash generated from operations was $5.9 million, up 142% year over year from $2.4 million in Q1 2017.
Non-GAAP total deferred revenue was $62.2 million as of September 30, 2017, up 39% from $44.8 million as of September 30, 2016. 
Total cash and cash equivalents as of September 30, 2017, was $10.7 million, compared to $10.6 million as of June 30, 2016. The company paid down approximately $5.9 million in net debt during Q1 2018.
Ashu Roy, eGain CEO, commented, "We performed well this quarter, both on top and bottom line, while achieving net cash on our balance sheet. Our new digital-first desktop in eGain Solve 17- powered by Artificial Intelligence (AI), knowledge, and analytics – makes omnichannel solutions easy for the enterprise market. We are really excited about our upcoming Digital+AI Day in Chicago on December 5, where innovation leaders will share their digital transformation success – powered by eGain."
Non-GAAP Financial Measures
These reported results include non-GAAP operating income/ (loss) as supplemental information relating to our operating results. Non-GAAP operating income/ (loss) is defined as operating income/ (loss) adjusted for stock-based compensation expense and amortization of acquired intangible assets. Recurring revenue is made up of SaaS revenue and legacy support revenue. SaaS revenue includes ratable revenue from cloud subscription, term and ratable licenses and associated support contracts. Legacy support is revenue associated with perpetual license arrangements the Company is no longer selling. Total deferred revenue includes both GAAP deferred revenue and non-GAAP unbilled deferred revenue that remains off balance sheet, collectively representing contractual commitments that have not been recognized as revenue. Non-GAAP results are presented for supplemental informational purposes only and should not be considered a substitute for financial information presented in accordance with generally accepted accounting principles, and may be different from non-GAAP measures used by other companies. eGain's management uses these non-GAAP measures to compare the company's performance to that of prior periods for trend analyses and for budgeting and planning purposes. eGain believes that the use of these non-GAAP financial measures provides an additional tool for investors to use in evaluating ongoing operating results and trends and in comparing the company's financial measures with other software companies, many of which present similar non-GAAP financial measures to investors, and that it allows for greater transparency with respect to key metrics used by management in its financial and operational decision-making. Reconciliation tables of the most comparable GAAP financial measures to the non-GAAP financial measures used in this press release are included with the financial tables at the end of this release. eGain urges investors to review the reconciliation and not to rely on any single financial measure to evaluate the company's business.
Quarterly Conference Call
eGain will discuss its quarterly results today via teleconference at 2:00 p.m. Pacific Daylight Time. To access the live call, please dial (888) 695-0608 (U.S. toll free) or (719) 325-4801 (international), and give the participant pass code 3212493. A live webcast of the call and slide presentation can be accessed from the investors section at www.egain.com. A replay of the conference call will also be available via telephone beginning approximately two hours after conclusion of the call and remain in effect for one week. To access the replay dial-in information, please click here. An archive of the webcast will also be available on the investors section at www.egain.com.
About eGain
eGain customer engagement solutions power digital transformation for leading brands. Our top-rated cloud applications for social, mobile, web, and contact centers help clients deliver connected customer journeys in an omnichannel world. To learn more about eGain, visit www.egain.com.
Cautionary Note Regarding Forward-Looking Statements. This press release contains forward-looking statements within the meaning of the safe harbor provisions of the U.S. Private Securities Litigation Reform Act of 1995. These forward-looking statements include our belief that we will see benefits to the Company from new product releases and that we will continue to see benefits to the Company from our transition to a SaaS based business, including growth in market share, SaaS and recurring revenue growth, and generating operating cash, among other matters.  The achievement or success of the matters covered by such forward-looking statements involves risks, uncertainties and assumptions. If any such risks or uncertainties materialize or if any of the assumptions prove incorrect, the Company's results could differ materially from the results expressed or implied by the forward-looking statements we make. The risks and uncertainties referred to above include, but are not limited to: risks associated with new product releases; risks that our SaaS based revenue model and lengthy sales cycles may negatively affect our operating results; currency risks; our ability to capitalize on customer engagement; the success of organization changes; risks related to our reliance on a relatively small number of customers for a substantial portion of our revenue; our ability to compete successfully and manage growth; our ability to develop and expand strategic and third party distribution channels; risks related to our international operations; our ability to invest resources to improve our products and continue to innovate; and other risks detailed from time to time in eGain's filings with the Securities and Exchange Commission, including eGain's annual report on Form 10-K filed on September 26, 2017 which is available on the Securities and Exchange Commission's Web site at www.sec.gov. These forward-looking statements are based on current expectations and speak only as of the date hereof. The Company assumes no obligation to update these forward-looking statements.
eGain, the eGain logo, and all other eGain product names and slogans are trademarks or registered trademarks of eGain Corp. in the United States and/or other countries. All other company names and products mentioned in this release may be trademarks or registered trademarks of the respective companies.
September 2017 quarter financial data
MKR Group Investor Relations
Todd Kehrli or Jim Byers
Phone: 323-468-2300
Email: egain@mkr-group.com