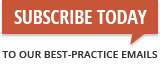 eGain featured in KMWorld's "100 Companies that Matter in Knowledge Management" list sixth year in a row
Company recognized for continued innovation in multichannel knowledge management for sales and service
Sunnyvale, CA (April 12, 2012) – eGain (NASDAQ: EGAN), the leading provider of cloud and on-site customer interaction hub software, today announced it has been featured on the 2012 KMWorld list of "100 Companies that Matter in Knowledge Management." For the past twelve years, KMWorld has created a list of the 100 companies that demonstrate an unwavering commitment to their customers and the domain of knowledge management. Providers in the list are selected by knowledge management practitioners, theorists, analysts, vendors, and their customers and colleagues. The 2012 list was published in the March issue of KMWorld Magazine.
Editor-in-Chief of KMWorld Hugh McKellar observed, "eGain has demonstrated an unwavering commitment to their clients by helping them harvest and leverage their collective enterprise and social knowledge in order to best serve customers and partners in their demand chain."
eGain knowledge management is used by hundreds of enterprises across the globe to improve sales and service experiences across the web, contact center, and social channels. eGain takes a unified approach, providing a common platform for multichannel knowledge management. The solution includes innovations such as eGain Multisearch™, a unique capability that federates multiple information sources and provides flexible access paths to answers. Access methods include keyword, natural language, and intent-based search; guided help using patented Case-Based Reasoning (CBR); topic-tree browsing; and virtual assistant self-service. eGain's holistic approach enables unprecedented findability and consistency, greater contact center productivity, and extraordinary customer experiences.
"We are honored to be recognized as one of the '100 Companies that matter in knowledge management' by the premier industry publication in knowledge management," said Ashu Roy, CEO of eGain.
For more information on eGain knowledge management, visit https://www.egain.com/products/knowledge-management-software.com.
About KMWorld
The leading information provider serving the Knowledge, Document and Content Management systems market, KMWorld informs more than 45,000 subscribers about the components and processes—and subsequent success stories—that together offer solutions for improving business performance. KMWorld is a publishing unit of Information Today, Inc.
About eGain
eGain (NASDAQ: EGAN) is the leading provider of cloud and on-site customer interaction hub software. For over a decade, eGain solutions have helped improve customer experience, optimize service process and grow sales—across the web, social, and phone channels. Hundreds of the world's largest companies rely on eGain to transform their fragmented sales engagement and customer service operations into unified Customer Interaction Hubs (CIHs).
Headquartered in Sunnyvale, California, eGain has operating presence in North America, EMEA, and APAC. To learn more about us, visit www.eGain.com or call our offices: +1-800-821-4358 (US), +44-(0)-1753-464646 (EMEA), or +91-(0)-20-6608-9200 (APAC).
Note: eGain, the eGain logo, and all other eGain product names and slogans are trademarks or registered trademarks of eGain Communications Corp. in the United States and/or other countries. All other company names and products mentioned in this release may be trademarks or registered trademarks of the respective companies.
Media contacts:
eGain
408-636-4505
press@egain.com
Kristin Miller
SS|PR
719-634-8292
kmiller@sspr.com