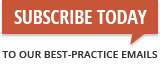 eGain a "Champion" in Info-Tech Research Group's Customer Service Knowledge Management (CSKM) Vendor Landscape
eGain also receives the Value Award for most bang for the buck
Sunnyvale, CA (June 06, 2013): eGain (NASDAQ: EGAN), the leading cloud-based customer engagement solution provider, today announced that it had been listed as a Champion in Info-Tech Research Group's Customer Service Knowledge Management (CSKM) Vendor Landscape for 2013.
Info-Tech Research Group Vendor Landscape reports recognize outstanding vendors in the technology marketplace. Assessing vendors by the strength of their offering and their strategy for the enterprise, Info-Tech Research Group Vendor Landscapes pay tribute to the contribution of exceptional vendors in a particular category.
According to the report, "eGain shines in both traditional features and newer market trends alike." The report also confers the Value Award on the eGain suite for being "the product that offers most bang-for-the-buck with its comprehensive set of features and solid vendor credentials."
"We have successfully invested and innovated in knowledge management for customer service for two decades," said Ashu Roy, eGain CEO. "We are honored by Info-Tech Research Group's validation of our differentiated, rich, and unified customer service knowledge solutions."
About Info-Tech Research Group
With a paid membership of over 30,000 members worldwide, Info-Tech Research Group (www.infotech.com) is the global leader in providing tactical, practical Information Technology research and analysis. Info-Tech Research Group has a sixteen-year history of delivering quality research and is North America's fastest growing full-service IT analyst firm.
About eGain
eGain (NASDAQ: EGAN) customer engagement solutions power digital transformation strategies for leading brands. Our top-rated cloud applications for social, mobile, web, and contact centers help clients deliver connected customer journeys in a multichannel world. To find out more about eGain software, visit https://www.egain.com/products/.
Headquartered in Sunnyvale, California, eGain has operating presence in North America, EMEA, and APAC. To learn more about us, visit www.eGain.com or call our offices: +1-800-821-4358 (US), +44-(0)-1753-464646 (EMEA), or +91-(0)-20-6608-9200 (APAC).
eGain, the eGain logo, and all other eGain product names and slogans are trademarks or registered trademarks of eGain Communications Corp. in the United States and/or other countries. All other company names and products mentioned in this release may be trademarks or registered trademarks of the respective companies.
***
eGain Media Contact
Phone: 408-636-4505
Email: press@egain.com